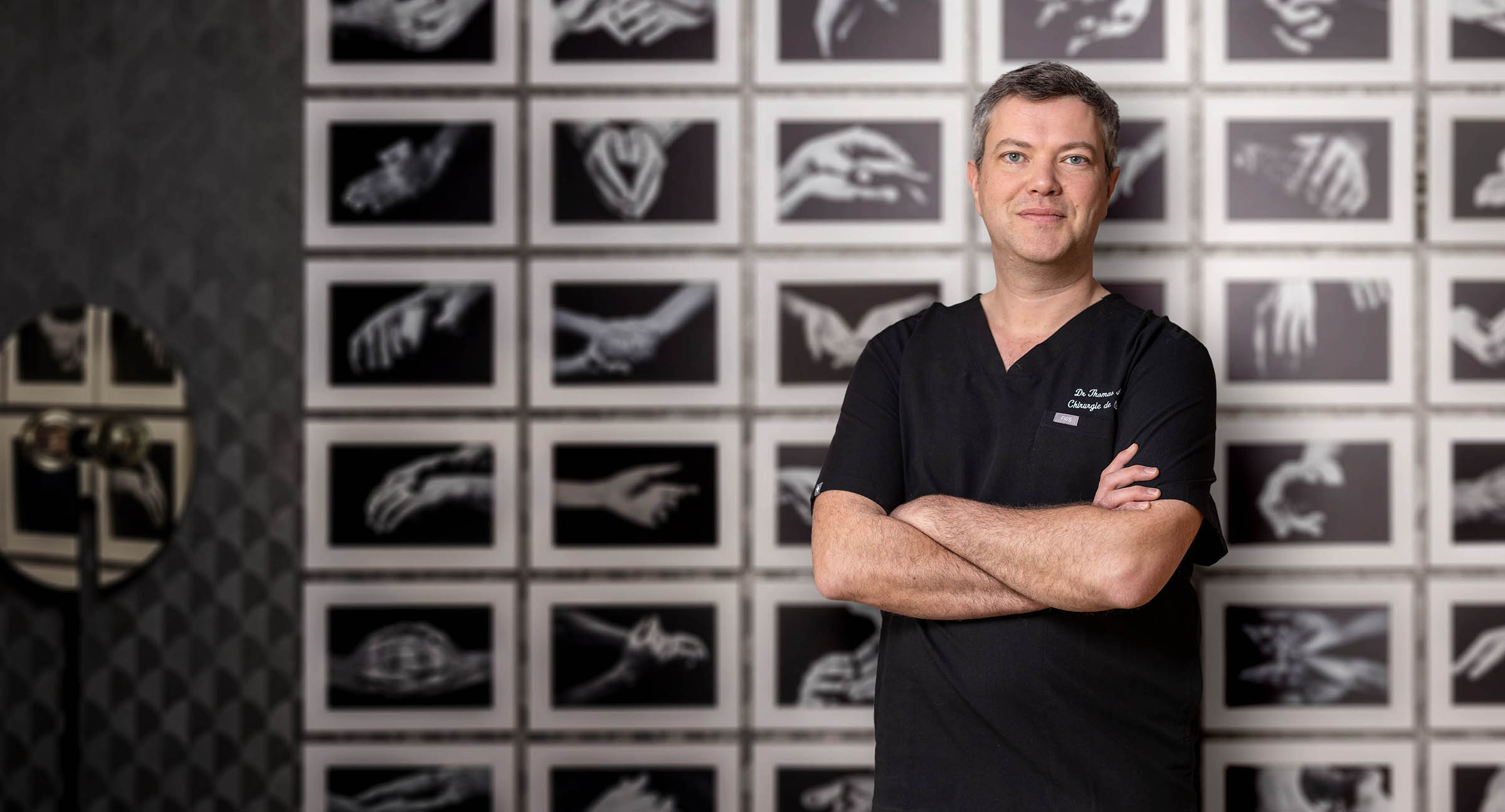 Dr Thomas Apard
World leading hand surgeon
Paris, France

A holder of the European Diploma in Hand Surgery and author of more than 60 accredited international publications, Dr Apard is the leading expert on ultrasound and local anaesthetic hand surgery techniques. Covering Carpal Tunnel, Dupuytren Contracture, Thumb Arthritis, and Trigger Finger conditions.
Our clinic specialises in non-invasive and local anaesthetic hand surgery. We pioneer new techniques led by Dr Apard, focused on treating muscle, bone and joint conditions with rapid recovery times and minimal discomfort.
'I am delighted with the result. No stoppage of work, no pain when the hand was at rest after the intervention…then no more pain after a few weeks even when using my hand for exertion gestures. In short, if one day I have to have surgery on my left hand, I'll go there with my eyes closed!'
Thanks to our non-invasive techniques, you can spend less time in recovery and more time enjoying the incredible city we call home, Paris. Whether you are after a splash of wine, culture or just classic retail therapy, discover our favourite spots.